Moissanite Ruby Pear & Marquise Shape Earring – WE003
₹60,776.00
SKU: WE003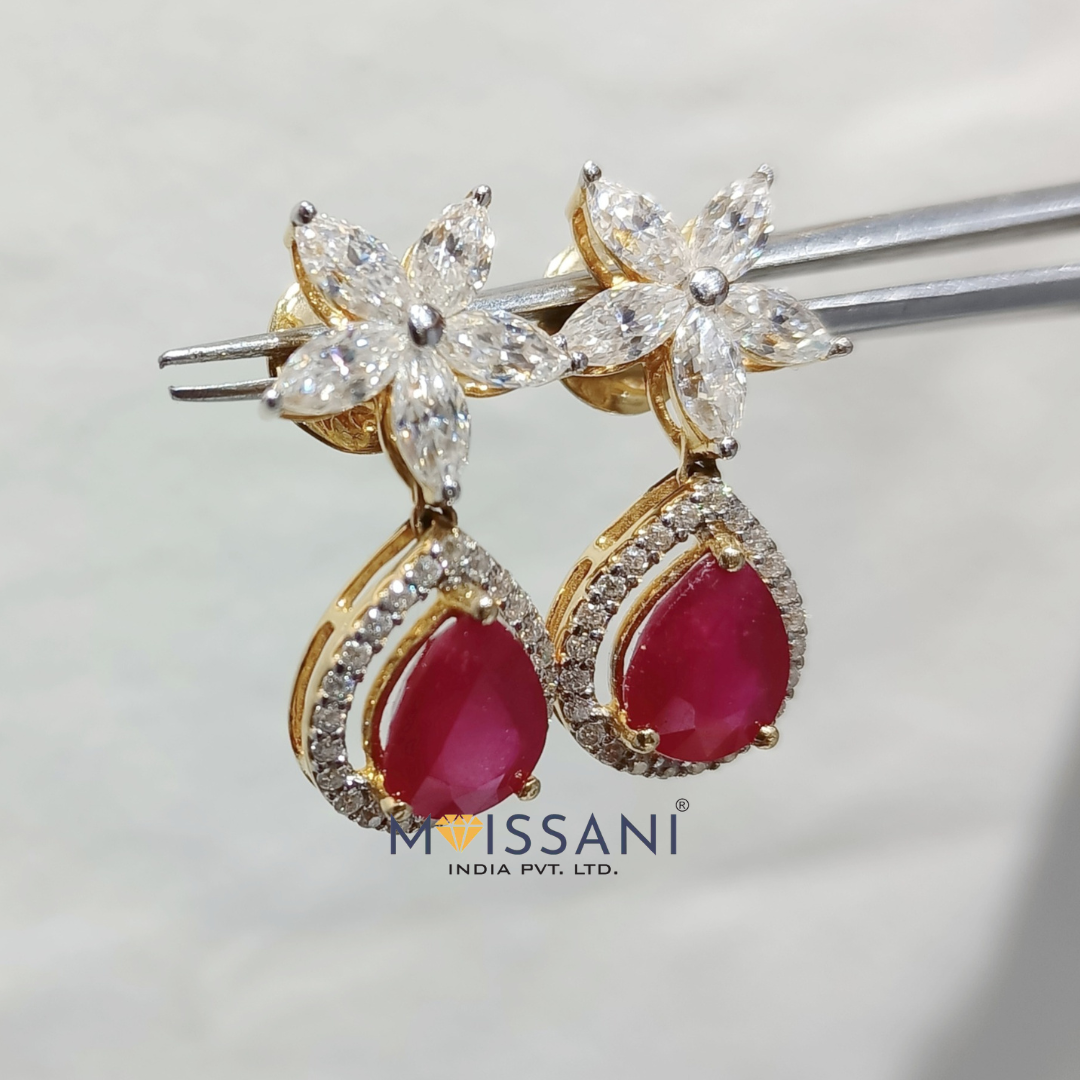 1.36ct + 1.36ct Moissanite with 4.97ct Ruby Pear & Marquise Shape Moissanite Earring with Gross Weight 5.960 grams Yellow Gold, D Color, VVS1 Clarity, Certified Moissanite Earring for Everyday Wear / Round Cut Wedding Gift Earring / Party Wear / Anniversary Gift / Beautiful Earring For Special Occasion / Bridal Wear / Yellow Gold Warring
Moissanite Ruby Pear & Marquise Shape Earring – WE003
₹60,776.00
Estimated Delivery Time:
Domestic: 3-4 Days (if ready in stock).
International: 7-8 Days (if ready in stock).
Description
1.36ct + 1.36ct Moissanite with 4.97ct Ruby Pear & Marquise Shape Moissanite Earring with Gross Weight 5.960 grams Yellow Gold, D Color, VVS1 Clarity, Certified Moissanite Earring for Everyday Wear / Round Cut Wedding Gift Earring / Party Wear / Anniversary Gift / Beautiful Earring For Special Occasion / Bridal Wear / Yellow Gold Warring Moissanite.